The Caribbean is yours to discover!
Meet locals on a pirate port, venture deep into underground labyrinths, and discover uncharted islands...
What are ye waiting for? Chart a course today!
---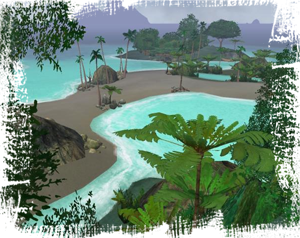 The Caribbean is rife with various uninhabited islands and specks of rock. Some used to be old hideouts for rum smugglers, while others have been completely overrun by undead. You never know what you'll find.
From Outcast Isle, home of marooned pirates, to Devil's Anvil, hiding place of the famed Captain Hector Barbossa, there are new adventures waiting around every corner. Just stay clear of Isla Perdida if you don't like bugs...