Ahoy, and welcome to the What's New page! This is your place to go to learn about all the exciting original content coming to The Legend of Pirates Online! We're still in Beta, so our priority is getting the main game finished, but we do have a few things our Content Development team has been working on in the meantime. We hope you enjoy this little tease at what's to come!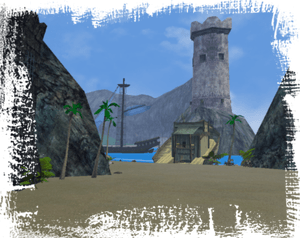 Isla Escondida
Isla Escondida is a brand new island we have in development. It is our biggest undertaking so far, and we're very excited to reveal more as we get closer to its completion! Right now, we can confirm that the island will feature all-new enemies and a brand new story quest. And of course, for good measure, there will be a new cave and jungle featured on the island as well. The story of the island is very much under wraps, but we can confirm there will be a heavy Navy presence.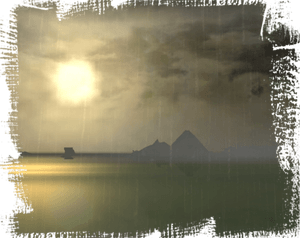 Weather System
At the start of Beta, we introduced a brand new dynamic weather system to the game. Our developers made sure that it is incredibly diverse and detailed. Not only is rain now common in the Caribbean, but new cloudy skies and storm sound effects add rich detail as well! We're also working on many more new effects that will increase the quality of rain. Stay tuned for more info!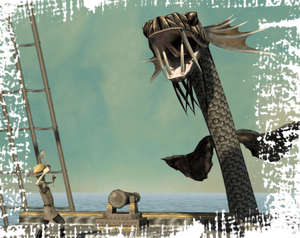 New Enemies
The Caribbean is nothing without some danger and adventure to spice things up! In addition to our new land enemies on Isla Escondida, we're very excited to introduce a new Sea Serpent enemy type that will be swimming around the Caribbean! We hope to provide more details about this new enemy and many others as time goes on!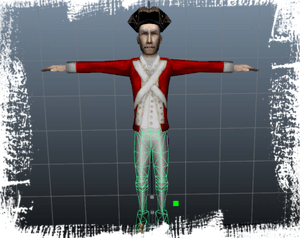 Other Developments
In addition to some of our bigger content additions, we love adding tiny little things to the Caribbean here or there.

For Friday the 13th, we released an all-new Skull Staff weapon, which featured a model never before seen in the game. We added a brand-new FPS (frames per second) meter in the game for players to monitor lag and other performance issues. Our texture artists have also fixed some minor errors with older in-game textures, and are currently experimenting with new clothing designs and some new props!