Ahoy there, discerning pirate parent!
This is your port of call to learn about The Legend of Pirates Online as it pertains to your own crew of pirate novices! Take a gander below for a detailed summary of our game and its safety features.
---
At a Glance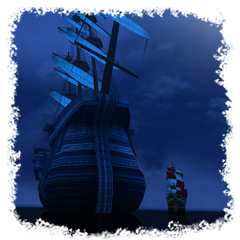 This section will give you a quick overview of all relevant info. For more details, keep scrolling down and read our other sections!

• Fan-made remake of Disney's original Pirates of the Caribbean Online.
• Upholds the same standard of child safety as the original game.
• Upholds the original E10+ game rating.
• A team of dedicated moderators on-call throughout the day and night.
• Extensive chat censoring software.
• Top-notch account security.
• 100% free game. No subscriptions or microtransactions.

---
By the Fans, For the Fans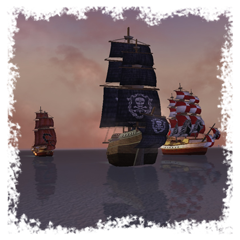 The Legend of Pirates Online is a fan-made remake of Disney's Pirates of the Caribbean Online. We are not affiliated with The Walt Disney Company and/or Disney Consumer Products and Interactive Media (or the affiliates of either party).

Even though we are not affiliated with Disney, we still uphold the standards of internet safety that Disney imposes on all its online products. This page is intended to explain all of the security features we offer, as well as explain everything we do in our moderation in order to keep your child safe online.

Additionally, our game is 100% free. We make no money off of TLOPO. All operating expenses are paid out-of-pocket by our team. All team members are volunteers who love the game that Disney created. Learn more on our About Us page!


---
Content Rating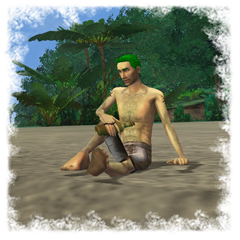 While The Legend of Pirates Online is not rated by any software rating board, we uphold the content standards from the original game. The Entertainment Software Rating Board (ESRB) rated the original game as E10+ for alcohol references, simulated gambling, and violence. When making new content for TLOPO, our primary goal is to make sure it fits these standards.

• Alcohol references: Pirates love their rum, and this is a pirate game! Non-player characters throughout the world may mention alcohol, be seen drinking in taverns, or be passed out from having a little too much. Player characters do not consume alcohol and its use is not glorified.

• Simulated gambling: Players can wager in-game currency in card games like Poker and Blackjack. No real-world currency is used, nor can it be exchanged for in-game currency.

• Violence: Players use swords, guns, and voodoo magic in combat. There is no blood or gratuitous imagery. It is prohibited to shoot humans. Skeletons, zombies, and overall spooky atmospheres are present throughout the game.


---
Chat Safety
TLOPO works tirelessly to make sure that our in-game community is safe for children of all ages. There is a built-in chat filter that only allows players to use words from a list we create.

Every message sent in-game is scanned for inappropriate content and foul language. If a message is found to contain a prohibited word or phrase, it is automatically redacted. We have custom AI that actively monitors chat in real-time, anticipating common filter evasions and censoring them as the messages are sent.

To ensure the quality and safety of the game, we update our chat monitoring tools every time we undergo in-game maintenance. For a complete list of in-game change logs, please check out our release notes.


---
In-Game Moderation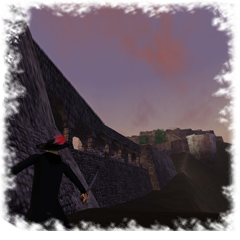 TLOPO has a dedicated team of real people actively monitoring player interaction in-game to make sure things are ship-shape!

Harassment, stalking, and cheating are all prohibited. Our team actively looks for offenders and takes action accordingly. Sharing another players' personal information is also not allowed. We have a zero tolerance policy against this. Any offending players have their accounts immediately terminated.

Additionally, if a player feels unsafe or harassed, there is an in-game report feature. When a report is submitted, a real person will look at the case diligently and issue bans & chat mutes when applicable.

For a full list of our rules for playing the game, check out our Pirate Code page.


---
Top-Notch Account Security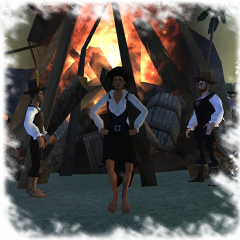 We take account security very seriously, and provide our users with a variety of ways to secure their accounts.

• Arrrmor: A customizable geolocation lock. If someone attempts to log in from a location far away from your home, they will have to get a code from a confirmation email. Learn more here.

• Two-Factor Authentication: Protect your account with a one-time code sent to your phone. Powered by Google Authenticator.

• When you register an account with us, we use a modern and secure hashing algorithm to hash and salt your passwords before putting them into our database. We do not know what your password is, nor do we want to know. As a result, TLOPO staff will never ask for your password. We do not need it in order to assist our players in any way.

If you encounter any issues after the installation of our product, please shoot us an email and we'll get any issues squared away as soon as we can!


---
Have a Question?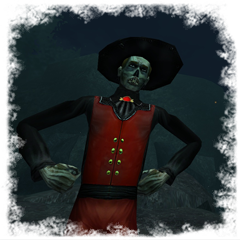 If you want more info about TLOPO's child safety features or just have a general question, please do not hesitate to email us at [email protected]. A real person will get back to you shortly to answer any questions you may have.


---